Meet Mario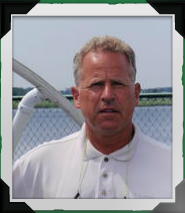 Hello I'm Mario Calmi the Head Professional at Woodmere Driving Range.
Let me help you become the golfer you want to be !
First off let me tell you a little about my Golf Experience:
I have trained and worked with David Leadbetter since 1982 in Orlando FL.
I received the Jack Nicklaus/Jim Flick training Certification in  Florida
I have received the Jim Ballard training Certification in Florida
I have taught golf at the Alley Pond Driving Range in Queens NY 1989- 2010
I'm now the Head Pro at Woodmere Golf Course.
My Lessons always included Video Swing Analysis.